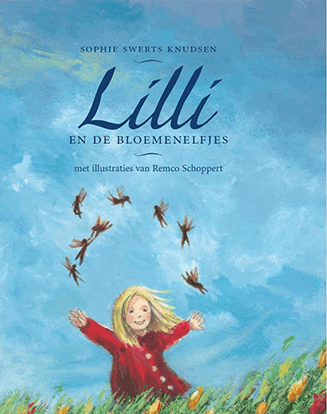 Lilly and the Flower Elves
Lilli is een bijzonder meisje. Bij haar geboorte werd ze door de bloemelfjes uitverkoren tot elfenkind. Op een dag vindt ze in de tuin van haar grootmoeder een toversteen, waarmee ze het prachtige Nevelland van de bloemenelfjes kan bezoeken. Lilli ontmoet er Pixi, het leerling-elfje en koning Brombes, die radeloos is omdat alle andere elfjes door de gemene Slakkenheks Karakol en haar leger trollen werden gevangengenomen. Om de elfjes te redden moeten Pixi en Lilli op reis naar de Spinnenvrouw in het hoge Noorden. Daarna ondernemen ze een hachelijke tocht door de Stinkende Mistmoerassen om bij de Sprookjesfee Razwana een toverwapen op te halen, waarmee ze de Slakkenheks en de trollen kunnen verslaan.
Een fantasierijk en spannend verhaal in de Scandinavische sprookjestraditie.
Published: March 29, 2013
Words: 20,250
Language: Dutch
ISBN:

9781301786022