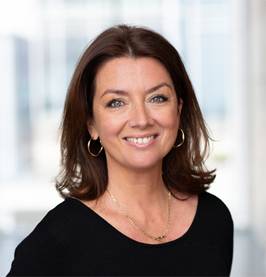 About the Author

I am a storyteller…
As long as I can remember, I sketched, told and wrote funny, stupid, romantic and crazy stories. And I remember I read books: many many books. I collected them like trophies and they still are my primary decoration at home. Nothing dresses a house like books do. And nothing takes you to other worlds and makes you 'live' other lives like books do. And when I finished reading my precious books, I was often sad I had reached the end, so I imagined my own endings. I imagined sequels, spin offs, and I imagined myself writing my own stories. When one day, I graduated from uni as a translator, I realized very well I would never sit at a desk, and stringently translate other people's stories. I wanted to tell and write my own…
Three months after my graduation, I sat on the tour guide seat in a luxury bus crossing the USA and Canada with fifty tourists behind me who listened to my stories about the sad fate of the North American Indians, the blood red Civil War, Voodoo in New Orleans, alpha alpha grass in Texas, the Joshua trees in the Arizona desert and so much more. Thousands of stories I told them from the early morning until the evening while we drove five thousand kilometers from the East coast to the West. I cherished every minute of those two years and I became a story collector.
And then, life took a different course. One sunny holiday, somewhere high on the top of a ski slope in France, I met my Danish husband, my own personal Viking, and I moved to Italy where he worked. Entire days were filled with strolling from amazing to even more amazing place, eating delicious Italian pastries, gelatos, paninis and pastas, and literally walking on history. Sadly, 'La Dolce Vita' eventually ended but a new adventure was waiting for me: settling in Denmark.
We chose Helsingør, one of Denmark's most beautiful fairytale cities where we bought a house and raised our little family. Here my two wonderful daughters were born. And also here, in the shadow of Hamlet's castle, I unleashed all that inspiration that I had cherished for many years, and I began to write. First, Lilli and the Flower Elves, a Scandinavian inspired fairytale full of trolls, elves, witches and fairies. Then, after watching a devastating documentary on children with cancer, in two days only, I wrote Wolf, the story of a young boy suffering from cancer. And of course, in the land of the Vikings, one cannot but be inspired by that fabulous past of the Nordic warriors and soon my own gorgeous young Viking hero Ulf was born.
My heart, however, had never left Italy and its amazing history. I fell in love with the Italian Renaissance, the Borgias and their exceptional story. For two years, I devoured all there is to read about them and I began to realize how mankind and history has treated them horribly, in particular Cesare Borgia, the man who stood model for Machiavelli's Prince. And so, for the past 6 years, I have been delving in English, Italian, French, Dutch (even Spanish with the kind help of Google Translate) biographies, doctorates, ancient documents, theses and also popular articles on Italy's most famous condotiere. Slowly but surely, the book is taking shape and it will be revolutionary in the way it approaches Machiavelli's Prince because Cesare Borgia was not at all the bloodthirsty, evil, cruel devil he has so often been portrayed as. Machiavelli was right! He was truly a prince!
In between all the writing and storytelling, I work at the University of Copenhagen where I teach the four academic skills, I read, do my gardening and spend time with my family. I love daydreaming, spotting figures in the clouds and imaging jumping into a time machine and being transported to the Italian Renaissance. What would I pack in that suitcase that I would take with me? J And whenever possible I travel to Italy to spend time in Firenze and Rome, and to be with some of my best friends in the world. And there, I recharge and keep discovering hidden treasures and places that one day will become part of a story… my story….