Ulf and the Sword of Thor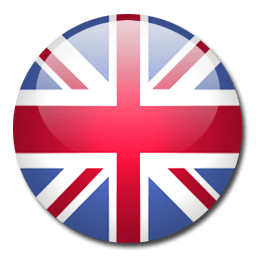 Ulf, a thirteen-year-old Viking boy, lives in a wealthy Viking village next to a majestic Norwegian fjord, in the year 988 AD. The men of the village regularly raid the coastal villages of England, and Ulf looks forward to the day he can join them. Strong, smart, brave and with his heart in the right place, he outshines all his peers in battle and courage. Legend even has it that Ulf was blessed by the god Odin at his birth, when two ravens flew in the house and perched on his birth bed the night he was born.
When the man Ulf knows as his father dies, he becomes the master of the house, and his mother gives him a sword, which Ulf names Thyrfing. On the night that the priestess Nana blesses the sword, a bolt of lightning burns mysterious rune signs on to Thyrfing's blade. Although both Ulf's mother and the priestess can read runes, they are reluctant to tell Ulf what the runes mean. Ulf will only find out the incredible truth of his heritage, when he discovers what the runes say.
In the meantime, Ulf faces the challenge of trying to save his grandfather's honor. Steinar, who was once a famous and undefeated warrior, is dying in bed, and can never be welcomed to Odin's Valhalla if he does not die in battle. When Steinar asks Ulf to kill him in a fight, the old warrior unknowingly sets in motion a chain of events which will eventually lead to Ulf meeting Thor, the god of thunder and lightning.
At the same time, the young Viking is haunted by an impossible love interest, as he falls in love with a slave girl. Ulf tries to win the slave girl in the Midsummer games, but to his dismay, he is betrayed by his best friend. This betrayal leads to a surprising and dramatic event which takes place in front of the whole village.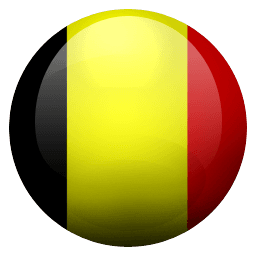 Ulf en het Zwaard van Thor speelt zich af in een welvarend Vikingdorp aan de rand van een Noorse fjord. De mannen van het dorp trekken regelmatig op rooftocht naar de Engelse kustdorpen en Ulf, een dertienjarige jongen verheugt zich op de dag dat ook hij op de drakkars zal meevaren.
Iedereen in de wij de omtrek kent de jonge Viking en weet dat Ulf een bijzondere jongen is. Knap en sterk, maar ook moedig en rechtvaardig zet hij op alle gebieden zijn leeftijdsgenoten in de schaduw. Omdat er op de nacht van zijn geboorte twee raven neerstreken op zijn bed, zou hij volgens de dorpelingen gezegend zijn door Odin, de oppergod van de Vikingen.
Wanneer Ulfs vader sterft in een gevecht, wordt de jonge Viking meester van zijn huis en krijgt hij een zwaard dat hij Thyrfing noemt. Tijdens een ritueel waarbij het wapen wordt gezegend, verschijnen er geheimzinnige runen op de kling van het zwaard die de sleutel zullen zijn naar Ulfs buitengewone afkomst.
Ulf vecht niet alleen met het geheim over zijn afkomst, maar ook met zijn geweten. Zijn grootvader, die doodziek in bed ligt, wil zijn laatste wens in vervulling zien gaan en het Walhalla betreden. Maar enkel krijgers die in een gevecht sterven, komen hiervoor in aanmerking. Steinar hoopt dat Ulf hem wil doden in een gevecht, maar Ulf voelt er weinig voor om het bloed van zijn grootvader te doen vloeien. Anderzijds, om de eer van zijn grootvader te redden is hij tot veel bereidt.
Tenslotte worstelt Ulf met zijn eerste verliefdheid op het Engelse slavinnetje Gwen. Ulf probeert het meisje te winnen in de Midzomernachtspelen, maar tot zijn grote verbazing wordt hij verraden door zijn beste vriend waardoor Ulf een dramatische beslissing neemt met het hele dorp als getuige.
Ulf er søn af en af de store krigere i landsbyen, men da hans far dræbes under et togt, bliver Ulf pludselig manden i huset. Han er ellers vant til bare at hygge sig med sine venner Erlend og Ragnar, og han drømmer kun om selv en dag at tage på togt som sin far, men føler sig ikke helt klar til det endnu.
Da en trælpige samtidig bringes med hjem fra England, mærker Ulf for første gang, hvordan det føles at blive forelsket, men det er han desværre ikke ene om … og kan man overhovedet være kæreste med en træl?
Som om det ikke var nok, så er Ulfs bedstefar, som engang var en stor kriger, nu ved at dø "strådøden" i sin seng og risikerer ikke at komme til Valhalla, men i stedet til dødsriget Niflheim. Han er for svag til at tage på togt og finde døden i kamp, og han tigger derfor Ulf om at hjælpe ham. Men at dræbe sin egen bedstefar… er det ikke forkert?